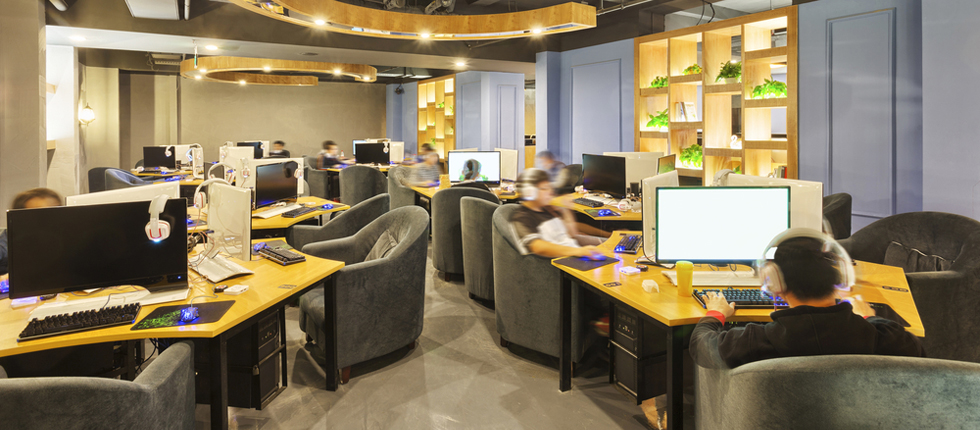 If your concern is with Internet access while you are visiting Brazil, you have nothing to worry about. Even though WiFi is a service which is restricted to only a handful of places and large cities, you shall find many Internet cafés, cybercafés or LAN Houses that are available for your use, also in the Brazilian countryside.
This is because computers, laptops and even Internet access itself are still considered inaccessible for much of the Brazilian population, and this service has come to solve this problem for people wishing to carry out online research, for example. In addition, cybercafés also have tourists as one of their target publics.
How Internet Cafés work in Brazil 
Brazilian Internet cafés work like anywhere else in the world. You pay by the hour, and have access to a basic computer with Internet access, through which you are able to answer e-mails and carry out research.
Many cybercafés offer services such as Skype and other online communication applications, and also have microphones, webcams and earphones. However, you cannot expect much in terms of privacy, as not always do these establishments have seats separated into compartments.
In most cases, it is also possible to print texts and scan original documents, paying an additional fee for these services. You can also use the traditional fax machine, and also make copies of CDs and DVDs over there. Some offer additional services such as web design and computer repair.
However, you must not be misled by the name. Despite the nomenclature used, cybercafés do not normally sell coffee, or any other kind of food or drink – probably as a strategy to protect the electronic equipment against possible accidents.
Where to find a cybercafé in Brazil
It is not hard to find a cybercafé in Brazil. You just need to consider the public that they serve.
Thus, in low-income areas, there is usually a wide availability of Internet cafés and LAN houses. There is also normally a concentration of this kind of service in tourist areas of the city.
If you are unable to identify anywhere to begin with, then search houses that offer videogames. They normally also have Internet access services, or they could make an exception for you.
Another possibility is to look for Internet access points inside shopping centres, where the premises are usually more comfortable, the connections are quicker, and the equipment is more modern and newer. The price of the service varies a lot, but it is common to find places that charge BRL 3.00 for 15 minutes of Internet access.